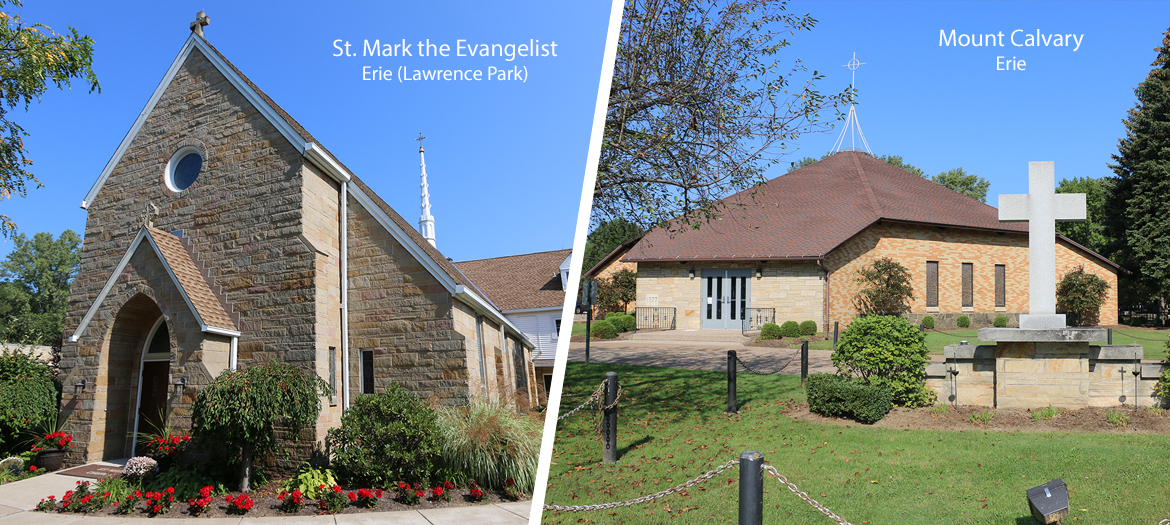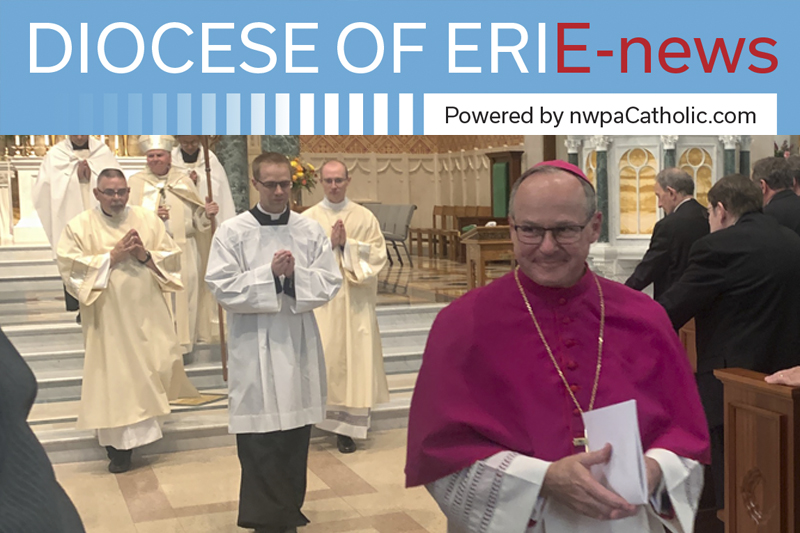 Receive the FREE electronic newsletter and enjoy Catholic news on the local, national and international level.

SUBSCRIBE TODAY!
Welcome to Saint Mark the Evangelist and Mount Calvary Parishes!
We are glad you are here!
We are partnered Roman Catholic parishes residing in the Diocese of Erie.

We are a sacramental community with the Eucharist at our center.
We exist to love God and one another, to grow in our personal relationships in our Lord,
and to share our enthusiasm for our faith with our community.
We support one another, reach out to all, spread the Gospel, and practice our faith in our daily lives.

Our mission is to continue to share God's word with the community
and create disciples of Jesus Christ.
St. Mark the Evangelist Church

695 Smithson Ave, Erie PA 16511
P: (814)899-3000
Mt. Calvary Church

2022 E. Lake Road, Erie PA 16511

P: (814) 454-0061
St. Mark the Evangelist/Mt. Calvary Parish Office
695 Smithson Ave, Erie PA 16511
P: 814-899-3000
office@smmc.church
Office Hours:
Monday to Thursday: 8:00am - 1:00 pm
(office closed Fridays)
Saturday & Sunday: Closed
---
This Week's Events
---
View Full Calendar HERE
Daily

Wednesday, Thursday, Friday
8 a.m. at St. Mark Chapel
and
12:10 p.m. at Mount Calvary
Saturday
4:30 p.m. at St. Mark
Sunday

8:45 a.m. at Mount Calvary
10:30 a.m. at St. Mark
Confessions
Saturdays 3:15 - 4:15
at St. Mark
or by appointment